Why Eco-Friendly Carpet Cleaning
06/04/2015
Back To Blog
Some people prefer to have carpeting in their home because of the level of warmth it offers as well as its appeal. At Carpet Cleaning Foster City, we understand how important maintaining your carpet is to your overall health. Often, some people believe that expert carpet cleaning is unsafe because of the chemicals used in the cleaning products. Now that we have become more aware of how these chemicals can affect, not only our health but also, the environment, we also offer alternative methods for cleaning your carpets and upholstery. In the case of carpet cleaning, the alternative is eco-friendly or green cleaning products.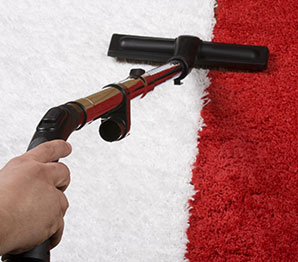 Advantages of Eco-Friendly Carpet Cleaning
* Long Lasting Carpet – If harsh chemicals are used to clean with, it could damage the carpet fibers or materials. This can often reduce the amount of time your carpet will last. However, when less harsh green products are used, you do not experience the same affect. It doesn't weaken the strength of the fibers in your carpet or change its appearance. This means you'll have your carpet for longer.

* Health – After cleaning with hazardous chemicals, some have complained of vomiting, headaches and other health problems. After being exposed to these chemicals for long periods of time, it could lead to more damaging health related problems. Eco-friendly products are a lot safer. They do not contain the harmful toxins or fumes found in many commercial products. If you have children and pets, it is especially beneficial to clean the carpet with these types of products because they are closer to the surface. Using safer products is especially important when you have allergies. Children who suffer from various types of respiratory problems can be impacted by the unclean chemicals used in many traditional products. Eco-friendly products have many health benefits for the whole family.

* Time Saver – Many of the eco-friendly products used for cleaning carpets, tend to dry faster than traditional cleansers. This type of product uses low-moisture methods for cleaning, which means it will not take as long to dry. This also means that you'll retain full use of the area again in a shorter amount of time.