Odor Removal
Back To Our Services
Steam Cleaning
Spills on carpets are common occurrences within both the home and workplace, but under normal circumstances don't result in any residual smells if cleaned up quickly. There are particular products, however- such as milk, wine, and beer- that can prove to be more difficult to effectively wash away. When not properly cleaned, these spills can attract bacteria, resulting in unpleasant odors that get trapped in the carpet fibers and end up lingering. These odors may be difficult to remove by conventional means, which is where our services can provide assistance. Our company provides a professional steam cleaning service that can lift these products out of the carpet and permanently eliminate the odor.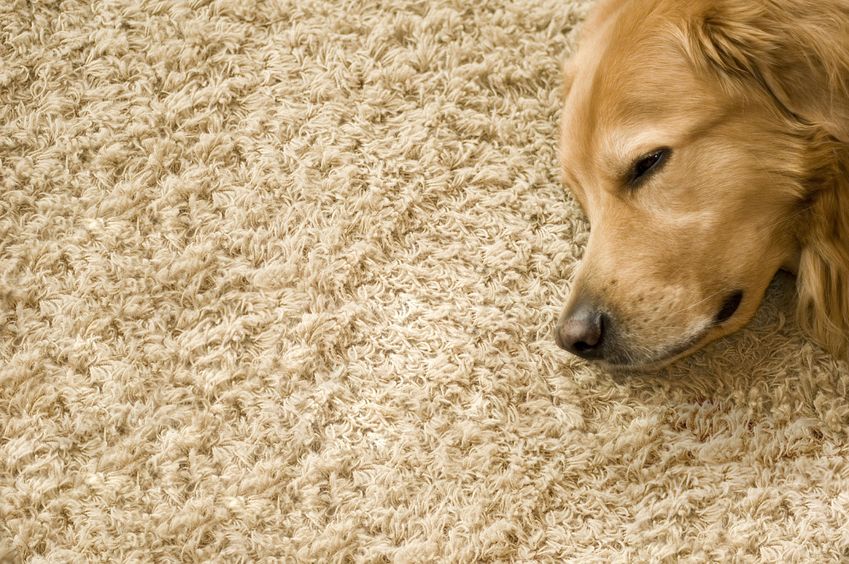 Removing Pet-Induced Odors
Pets can be a common cause of odor problems, as any dog or cat owner will tell you. Accidents happen, and when pets decide to use your carpet as a bathroom, the smell can be incredibly difficult to get rid of. Similar to the situation with the accidental spills, this is being caused by bacteria that are attracted to any urine that has not been properly cleaned from the carpet fibers. Pet urine is one of the most difficult substances to effectively clean from your carpet, and you will often require professional assistance to completely remove the odor-causing chemicals that remain trapped in the carpet. Our cleaning technicians supply a variety of services depending on the severity of the issue, including carpet replacement if the urine has sunk into the carpet padding and caused a more serious issue.
Targeting Mildew-Induced Odors at their Source
Moisture exposure can cause mold and mildew to grow underneath the carpet padding, which not only causes an unpleasant and sour odor, but also creates a health risk to anyone exposed. Poorly maintained equipment and inexperienced technicians could worsen this issue, so it is important to hire a carpet cleaner that has proven expertise at not only removing odor-causing mold and mildew, but taking measures to discourage its return. Our company uses a variety of advanced cleaning solutions and high-heat equipment that remove, dry, and prevent the reoccurrence of mold and mildew, permanently eliminating the foul smell along with it.
The Best Company for Odor Removal
Equipped with a high level of training and years of experience, our team of cleaning technicians can identify the source of odors and remove them using a combination of professional cleaning solutions, techniques, and equipment. We strive to always perform to a high standard, and pride ourselves on our ability to deliver a cleaning service that is both effective and reliable.
Give us at Carpet Cleaning Foster City a call to find out more about what we can do for you.