Water Damage Restoration
Back To Our Services
Your facet is leaking? You keep noticing wet stains and water spots on your ceilings? You feel your home has strange odor and the presence of humidity is more than obvious? Worry no more because we from Water Damage Restoration Foster City are here at your service. We work continuously, day and night so your home would be safe and healthy living environment.
Carpet Water Damage Repair & Mold Decontamination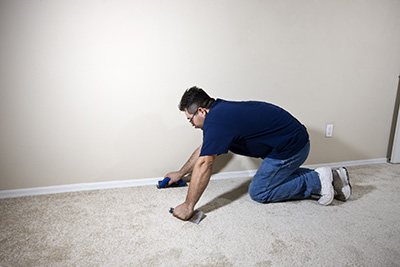 Our company puts at your service knowledge, skill, needed technology and men to implement it. We know all about water hazards and water damage restoration and we also do our best to restore your home to pre – damage condition.
We always say to our clients they should never take water and smoke damage easily. Very often people feel if they addressed the issue in terms of removing water, they have successfully handled the situation. This is only partially true. Removing causes of flooding and stagnant water is definitely necessary but it is only one step in completely resolving the situation. Very often people do not quite understand how much water and water damage issues may be dangerous to your living environment. They overlook the potential hazards that may come from polluted water or mold concentrations. Very often when substantial water damage occurs, people tend to think about the material damage and their home components that were caught and affected by the water.
We from Water Damage Restoration Foster City perfectly understand all the scenarios related to water damage and smoke damage situations. We are also well aware of misconceptions and erroneous beliefs popular among people. For many years we have worked tediously trying to learn everything about optimal home maintenance, water damage prevention, water damage restoration, water extraction, water removal, drying and dehumidifying of flooded areas and many other. Today we can proudly say that with us on your side you do not need to worry ever again about losing your safe living environment due to smoke or water damage.
Our team of professionals and experienced and skilled technicians address each and every single restoration project individually. We insist on this individual approach since each and every case has its own specifications and particularities. We abide the RIA and IICRC procedural standards as well as IICRC's S-500 Standard and Reference Guide for Professional Water Damage Restoration. However we are well aware that water damage restoration business is tricky business that very often brings unexpected situations and calls for individualized and personalized approach. In fact one of the reason why we are so good at what we do is we enjoy a good challenge. We never turn our back on the flooded carpet or flooded basement. Until we are certain we have achieved the optimal temperature, humidity, and moisture, we stay on your case. It is the perfection that we are after, and it is the perfection that we try to deliver to you.
We look forward hearing from you and having you as our customer. We are available twenty-four hours, seven days per week for all your questions, queries and needs. If you need only an advice on your water damage situation, you should definitely contact us. We will gladly walk you through the situation and share with you our knowledge and experience. After all that is why we are here – to help you keep your home the best possible place to live